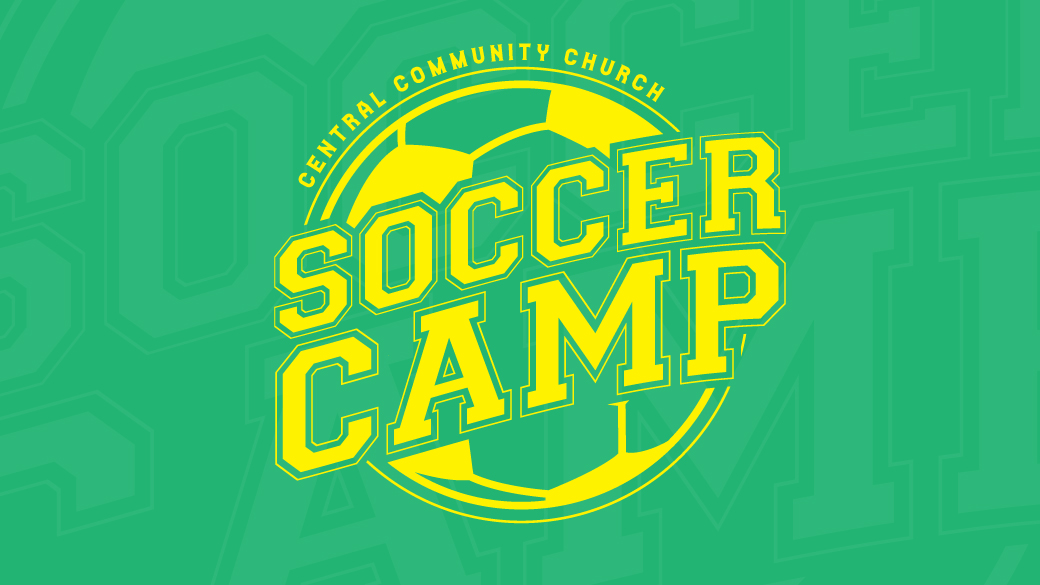 Welcome to Central Kids Soccer Camp, a 4-day camp for kids entering Grades 1 - 5.
Soccer camp is a place where we'll be working on soccer skills, playing some games, enjoying a snack, and learning about Jesus. We want to welcome everyone, regardless of skill or church attendance, to come out and have an awesome time!
Kids will be grouped together by age/grade level in a huddle group of 5-6, which are part of a larger team of up to 40 kids and 10 leaders. Each huddle group will have a huddle coach for the duration of the camp and will be lead in soccer drills and games by the head coach. As they rally together through the week, they will hear Bible stories and fun sports stories, learn energetic songs, and enjoy being part of a team of friends and leaders. By the end of the week kids will also learn what it means to be part of Jesus's team!
We always encourage kids to make new friends, but understand that some kids can be shy or socially anxious. If you'd like your child to be placed with a special buddy please contact Crystal:
Pre-registration is required to attend this event as space is limited with PHO restrictions.

COST: $25 Per Child*
*Sorry, no refunds after registration close. Shirts and other items are made to order so we need to cover our costs. If you can't attend Soccer Camp after this date you can still pickup your swag from the Central Office.

WHAT'S INCLUDED:
+ Camp T-Shirt
+ Water Bottle
+ Drawstring Sports Bag
+ Team Picture
+ Snacks at half-time
+ BBQ on the last day of camp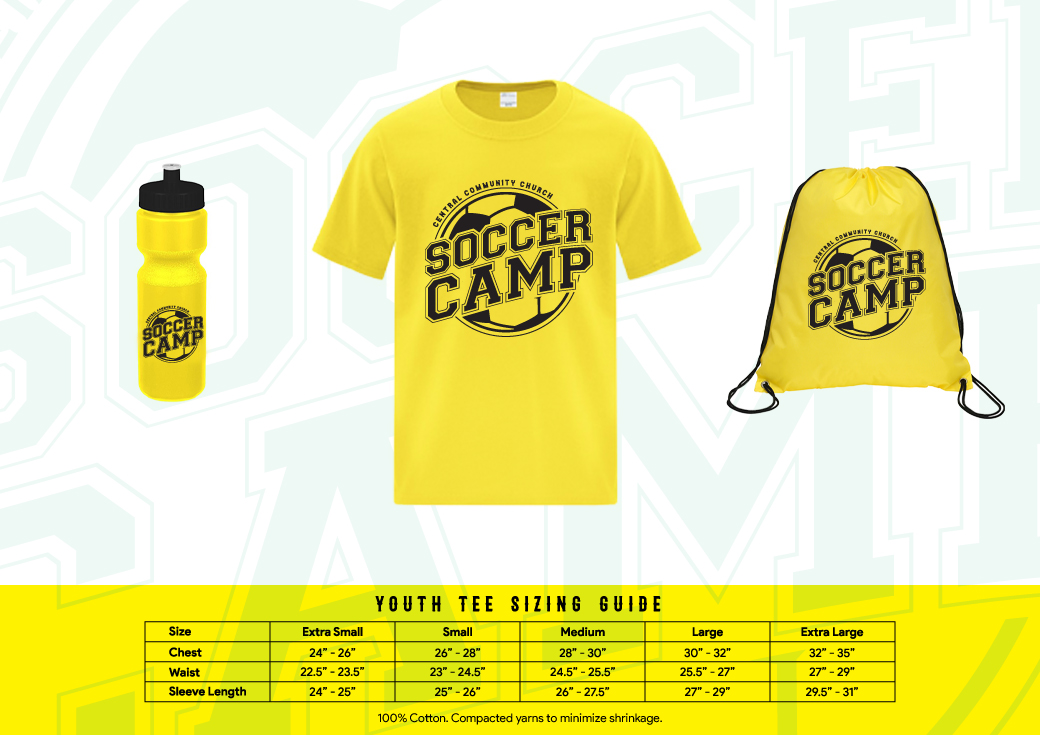 NOTE: Remember each day to bring your Water Bottle, wear Sunscreen, and wear a Hat. Cleats & Shin Pads are welcome but not required.
VOLUNTEER OPPORTUNITIES
If you'd like to volunteer to help at the Soccer Camps please contact:
Crystal Stulp (Children's & Family Care Pastor):
---
REGISTRATION LINKS
CHILLIWACK (Map)
July 6th - 9th | 6.00PM - 8.00PM | Registration Closed
July 13th - 16th | 6.00PM - 8.00PM | Registration Closed

PROMONTORY (Map)
July 19th - 22nd | 6.00PM - 8.00PM | Registration Closed

AGASSIZ (Map)
Aug 9th - 12th | 6.00PM - 8.00PM | Registration Link

HARRISON (Map)
Aug 17th - 20th | 6.00PM - 8.00PM | Registration Link

---
COVID Protocols include:
+ Please stay home if you are showing any symptoms of illness.
+ 3 metres of physical distancing is required.
+ Parents/Guardians must disperse immediately after dropping off or picking up their child/ren, and must not congregate with other Parents/Guardians who are arriving or leaving the event.
+ Participants must not engage in handshaking, high fives, hugging or similar behaviour.
You can read more about the BC Public Health Order here - Web | Document