July 2020

Despite all the changes that we are experiencing these days, we can take heart that "Jesus Christ is the same yesterday and today and forever" (Heb 13:8). He continues to work through the congregation at Central and we look forward to what is in store over the next few months. That said, we are anticipating some significant changes shortly. These include August outdoor worship nights in addition to 50 person worship gatherings beginning in September. Most of us are longing to meet in person and look forward to celebrating that we will have this opportunity coming very soon – in a modified version of course.
Despite the challenges of the last number of months, we will be celebrating a number of Baptisms and Ministry Partnerships at our Fall Kick Off. The Elders appreciated being able to connect with these individuals and welcome them to our family. We have also connected with some of our existing Ministry Partners by phone and encourage you to contact us if you are wanting prayer or other support. We enjoyed an evening meeting with the Life Group leaders in late June where we received input and shared our short-term plans on meeting together. We also did a trial run of singing through masks and found that although peculiar, the majority gave the thumbs up and really appreciated singing our praises to God!
Many blessings to you wherever you find yourselves and families at this summer!
"Praise the Lord; praise God our Savior! For each day He carries us in his arms" (Psalm 68:19)
+ for practical needs through "Help in the time of need"
+ for prayer – submit prayer requests
+ to join one of our "Life Groups"
+ to register for our Summer Worship Nights
---

The elder discernment team would like to inform the church body that, after much thought and prayer, Steele Lane has decided to withdraw his candidacy for elder.

The elders respect his decision and thank him for engaging in an earnest discernment process. They also look forward for him to be willing to consider the call to eldership in the future. We also like to thank the church body for their prayers throughout this process. On behalf of the elder discernment team.

---
With respect to Central's financial position, staff and elders have been diligent at trying to adjust as the year has unfolded. These adjustments have necessitated staffing changes and a hard look at many other expenses as giving for 2020 is 8% below last year. We are in a deficit position of $31,392 for the year to date as of June 30th. We hope, with continued vigilance with expenses and continued generosity we can bring that deficit to $0 by the end of summer. We covet your prayers as we try to navigate this challenging time the best we can and we appreciate your obedience to God with your generosity to His work through Central.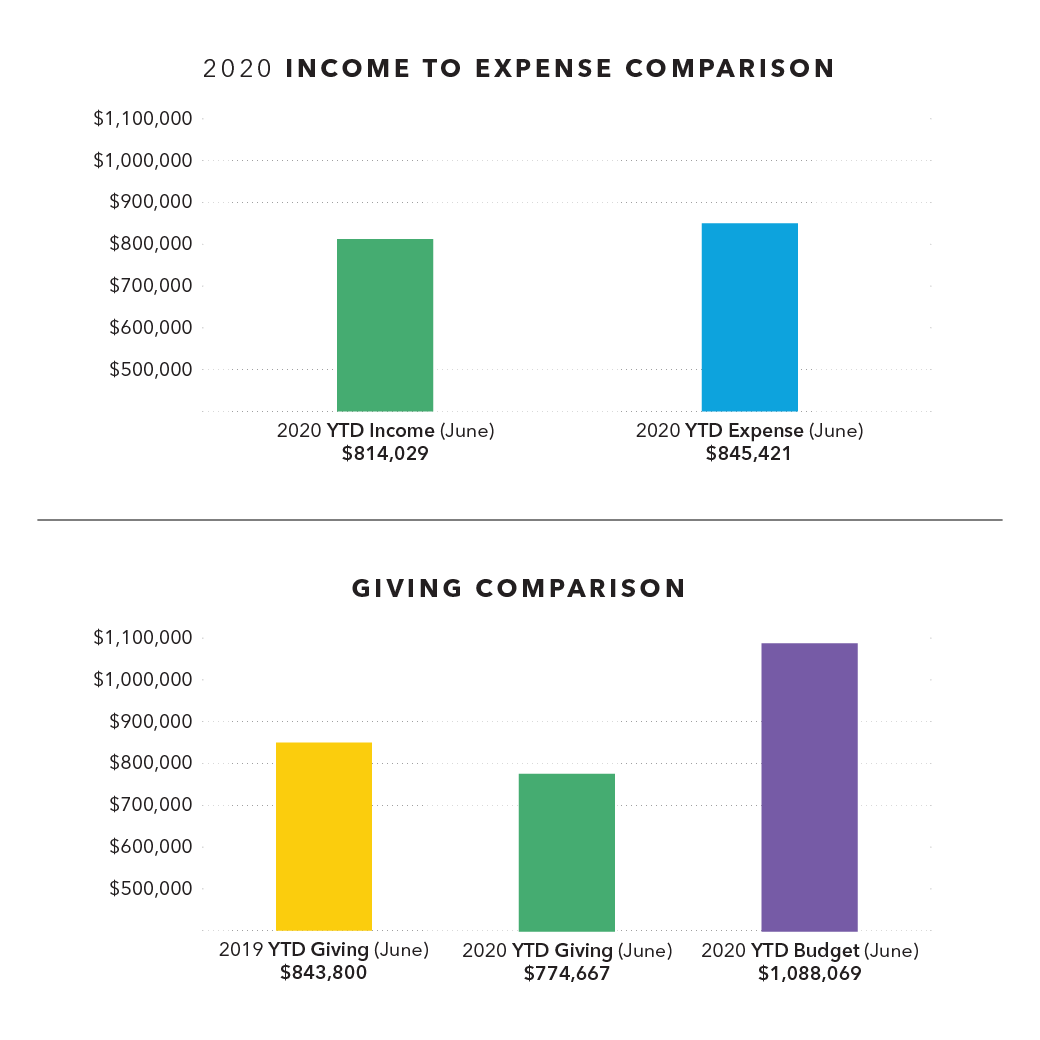 ++ May 2020 Elder Update
++ June 2020 Elder Update