Lent is a time of preparation.
It is a time to contemplate the suffering and crucifixion of Jesus in the time leading up to Good Friday and concluding with the celebration of Easter Sunday.
We are busy. And before we know it it will be Easter Sunday. We may find ourselves declaring, He Is Risen Indeed! at church that morning without having pondered the depths of God's sacrificial love for us in the days leading up to it. Lent safeguards against that.
Lent is a season to empty ourselves of lesser things that occupy the space of our day to day lives in order to be filled with the greater things of the Gospel.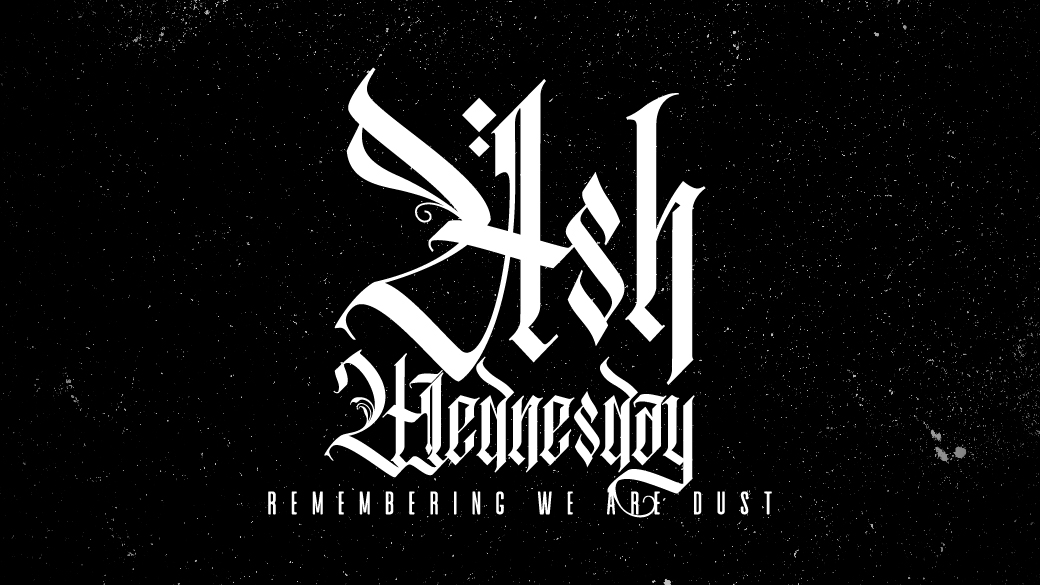 ASH WEDNESDAY SERVICES
Join us on February 26th | 6.00pm at the Chilliwack Campus for a 45minute service to mark the beginning of Lent with a simple, reflective Ash Wednesday service. It will be a time of worship, prayer, silent reflection, and confession. All ages are welcome, childcare is available (Ages 6 Months - 5 Years) at both services.

Lent / Language of Lament Study Guide
Our The Language of Lament sermon series coincides with the season of Lent.

The Language of Lament Study Guide includes:
• Post Sunday Content intended to guide you in your Life Group discussions or in personal study.
• Supplemental Reading for the week.
• A section is provided for taking sermon notes.
• Life Group Leaders, as you interact with the guide and sermon, feel free to write your own questions for the group in the space provided for note taking.
• A corporate lament. One third of the Psalms are laments, many of them corporate laments. Lament is a lost prayer language, corporate lament all the more so. Therefore, throughout Lent we will be led in a different corporate lament each weekend in our gatherings.
• A weekly fast.

You can download a copy of the Lent Guide below or pickup a paper copy from your Campus Welcome Desk.
WEEKLY CHURCH-WIDE FASTING
Lent is a time to follow Jesus into the wilderness and identify with His sufferings in a very small way through fasting. By fasting, we are intentionally bringing a level of discomfort, inconvenience, and self-denial to coincide with a time of focusing on the depths that God went to secure our Salvation through the atoning sacrifice of His Son Jesus.
This Lent we invite you to participate in our church-wide weekly fasts. Each fast represents a common comfort to which our culture runs for distraction. The hope for each is that giving up these things will provide added time to commune with the Lord through the Word and prayer.

Weekly Fast Schedule
Week 1: Music, Radio, Podcasts
Week 2: Food
Week 3: TV & Movies
Week 4: Caffeine & Sweets
Week 5: Social Media & Internet Browsing
Week 6: Shopping for Non-Essentials
Week 7: Sleep

*Week 2 isn't expected to be an absolute fast. Consider
fasting one meal per day for the week or season, one whole day for the week or season, or the week itself. If you are fasting from food all week please research how to fast safely.
*Week 7 isn't intended to be an absolute fast. We don't want you to die! Wake up an hour or two earlier or stay up an hour or two later and devote that time entirely to Jesus, to reading Scripture, meditating on His sacrifice, journalling, and prayer.
*Consider building each week upon the next. For example, by week 7 you will find yourself fasting from music, radio, podcasts, food, TV & Movies, social media & internet browsing, caffeine and sweets, shopping for non-essentials and sleep.

For more information on the Season of Lent, check out the article "The Invitation of Lent" by Pastor Tyson Beesley.