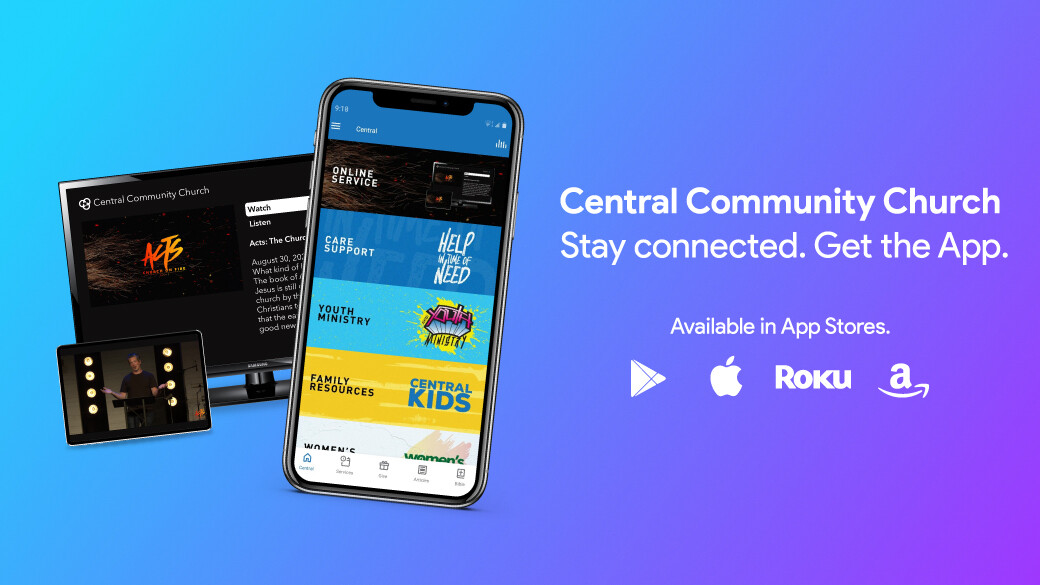 The Central Community Church App Our connects you to a variety of resources, including sermons, articles, events, giving and more.
Download the Central App:

Notifications serve as the best way to effectively communicate important updates of Central ministries. We'd encourage you to opt-in to notifications you'd like to receive updates on.
To opt-in to notifications open the Central App, click on the menu in the top left corner and select Settings, and then Notifications.