Questions about purpose, eternity and love.


What is Alpha?
Alpha is a series of interactive sessions that explores the basics of the Christian faith.

Each of the 12 sessions includes food and coffee, a short video around a particular topic, and discussion in small groups. It is a friendly and informal way to explore life, faith, and God.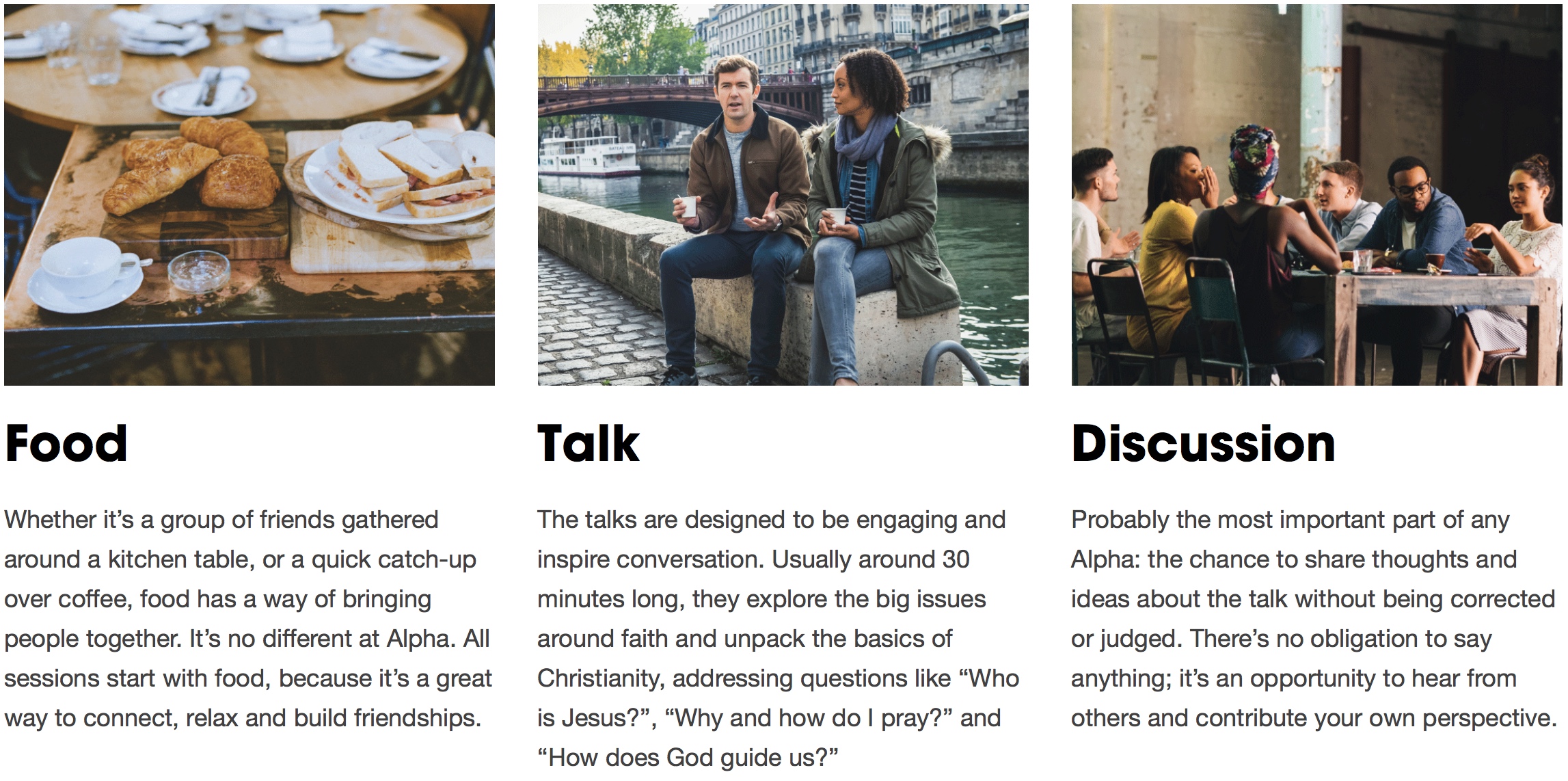 Where?
Central Community Church - Chilliwack Campus
46100 Chilliwack Central Road
Chilliwack, BC, V2P 1J6

When?
Thursdays | 7.00PM - 9.00PM
Starting Thursday, September 19th
For more information contact Pastor Jayeson: or visit AlphaCanada.org