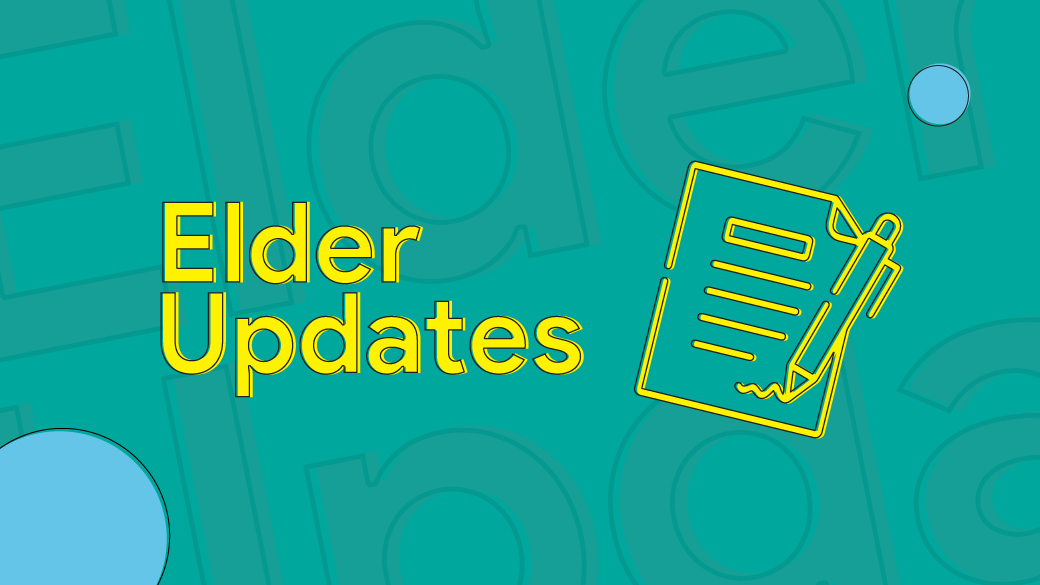 + ELDER UPDATE
+ FINANCE UPDATE & END OF YEAR GIVING

ELDER UPDATE

Hebrews 7:25 reads: "Consequently, he is able to save to the uttermost those who draw near to God through him, since he always lives to make intercession for them". Dane Ortlund, in his book "Gentle and Lowly" goes on to explain how we "all tend to have some small pocket of our life where we have difficulty believing the forgiveness of God reaches". Those areas where we are weak, ashamed, and defeated are precisely where God wants to go the "uttermost" to make intercession for us. During a time where many of us feel empty, frustrated, and emotionally taxed we need to remind and encourage each other to recharge ourselves by inviting Christ to fill us with peace and life!
Central, we Elders yearn for normalcy to return and yet want to share and encourage you with God's provisions for our church. God has challenged us with a call to branch out into campuses over the years. This call has felt monumental at times yet God continues to provide us with the people, partners and resources resulting in great joy, community and gospel proclamation. We particularly want to celebrate God's faithfulness for our 2021 year-end giving where we nearly met our budget (save for a few unforeseen property damage expenses). In a very turbulent year for many in our congregation we are so thankful for your generosity to further God's work by your giving!
Over the next weeks we look forward to our Foundations classes both with "Bible Basics" and "Core Doctrine"; we pray these classes can include celebrating a meal together. Remember that there are classes for kids too! Our woman's, men's, and youth ministries are all restarting with upcoming dates you can find on our website. We also ask that you pray for the development of a strong core team and consider attending the Harrison Vision Night, recently postponed to Jan 24. This will be the only church in the town of Harrison with obvious exciting potential to reach those who are unsaved and unite more of Central using our gifts on mission together. Praise God for Jeremy Isaak along with his wife Amanda and their kids who are "all in" with this Ministry. Please keep all of our pastors in your prayers and consider sending them a word or two of encouragement as many of them are sick and weary.
We certainly pray and hope that our meetings become more regular and that we can spend much more time in community together soon. The Elders continue to follow the Provincial Health Officer orders which currently restrict our gatherings to running at 50% capacity including wearing masks for those over 5yrs old. Although these restrictions can feel oppressive at times, we remind our congregation of our biblical obligation to humbly submit ourselves to government (Rom 13:1-2; 1 Peter 2:13-14), even when some may disagree with their mandate. We see no biblical reason to oppose this mandate and trust that it is in the best interest of our health, our Provincial Health Care and is also a good witness to our neighbour. To our Ministry Partners who refuse mask wearing on symbolic grounds we ask that you would attend our online services during this season. We encourage humility such as our utmost example of Christ who laid down his rights to be a servant for us. Moreover, we remind our congregation to pray for our government leaders and be countercultural lights especially where there can be temptation to grumble. Rest assured that this time will pass and the Elders are committed to reviewing these matters regularly.
In closing, we continue to pray for our church as a whole and individually to "press on to reach the end of the race and receive the heavenly prize for which God, through Christ Jesus, is calling us" (Phil 3:14). At Central we encourage everybody coming alongside and using their gifts to further what Christ has in store for us in 2022. Remember that it's not on our own efforts and Christ is continually interceding on our behalf because we continue to fail on earth. We are currently delving into an exciting Trinity sermon series and Ortlund also reminds us that the "Triune God is three in one, a foundation of endless mercies extending to, meeting and overflowingly providing for us in all of our many needs and failures and wanderings. This is who he is, Father no less than Son, Son no less than Father."
God bless you Central,
- The Elders
FINANCE UPDATE

The Elders stand amazed at God's provision through his church to accomplish our mission. Central ended the 2021 fiscal year having received $1,983,866 in donations ($2,051,430 in total income). While this fell slightly short of our projected donation budget of $2,03,178., the Elders celebrate the faithfulness of the people of God at Central for their sacrificial giving during a challenging year. Capital expenses resulting from continued on-line production, unforeseen repairs to the roofs in Chilliwack and Harrison, and renovations to the Harrison Campus in anticipation of a launch this year, left us with a $120,244 overall shortfall when comparing income to expenses. This shortfall was covered in part through operational and mortgage reserves. The Elders noted that 36% of donations were received in the last quarter of the year. We are thankful for the collective commitment we have to accomplish our mission to reach the Eastern Fraser Valley with the good news of Jesus.
SAVE THE DATE: The Central AGM is coming up on Monday, March 7th | 7.00PM at the Chilliwack Campus. More details to come soon.
Have questions for the elders? You can email them to