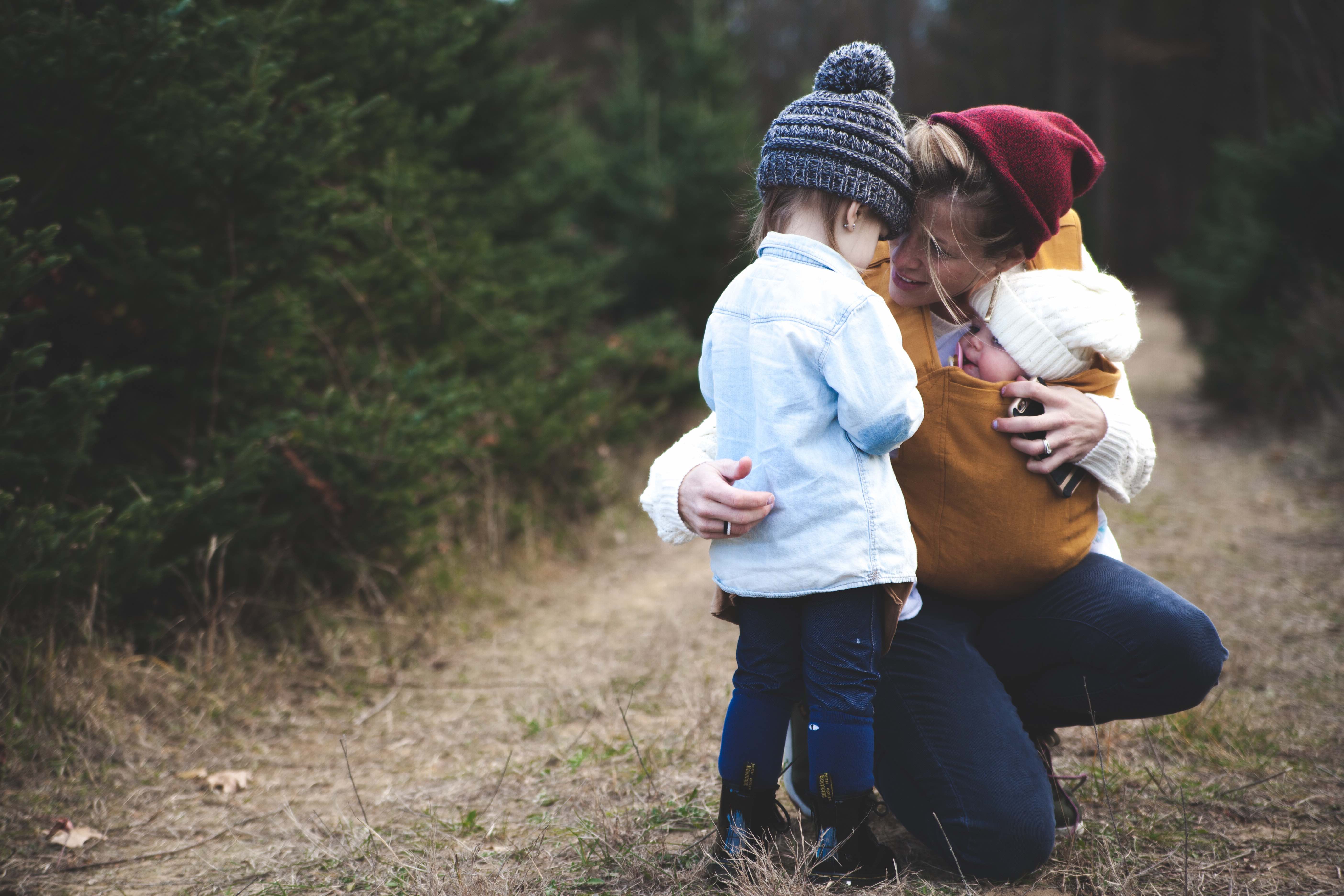 Mother's Day Amidst The Flames
*This post originally appeared on her blog on May 6, 2016
Yesterday my kids came home from school; swung the door wide and rambunctiously fought each other up the stairs to see who would win. Mid-way through my daughter caught a glimpse of me then sabotaged her own win by pausing. She rummaged through her backpack and pulled out a card, then handed me a cup of dirt with a handcrafted flower stuck in it. Her smile was expectant of my reaction. And she stared at me intently until I was done reading the card, then jumped and wrapped her arms around me in delight of my joyful response.
How could I not respond with joy?
My son's gift would be next. Also a cup of dirt only with a real seed planted in it. A seed that will produce a surprise, as we both have no idea what kind of plant it is. However, his card is clear. He writes…I luv yow mome and the cisses. It's the best I've seen him write a sentence yet. Sure it's filled with all kinds of mistakes, but they are beautiful to me. Because the fact that he concentrated long enough to write it at all is a huge victory. We all hugged and laughed.
Yesterday my mother's day came early.
And it was especially significant because as I heard my children run and stomp and giggle and shout up the stairs of our home, I kept thinking of the people right now grabbing the little things they can out of their home to flee. In Fort McMurray right now, families are putting aside school festivities and mother's day plans in order to find refuge somewhere that is not up in flames. Wildfires with great speed have torched through home after home and the devastation mounts with each day.
What does motherhood look like amidst the flames?
Whether it be the literal flames of Fort McMurray or the fiery trial you find yourself in now. A prodigal teen, a nocturnal newborn, a recently let-go husband. Trouble will find us as mothers and require us to choose our course of action. How will we respond? And there are times we must flee. Like the mothers strapping their young ones in gassed up vans ready to beat it out of Fort McMurray. And there are times to stay put.
But in both cases, we ought never to be surprised.
Beloved, do not be surprised at the fiery trial when it comes upon you to test you, as though something strange were happening to you. ~ 1 Peter 4:12
There are trials brought upon us because of our faith and then there are sufferings that come just because the world is broken. And in both cases, we must not be surprised.
Sadly too often I'm caught off guard. Especially because I had some unreasonable belief that being a mother would be a magical journey of euphoric joy. Never did I concern myself with possibilities of disabilities or intellectual challenges. My kids would never be sent to the principles office or require special needs care.
It all took me by surprise.
And it never should have.
Motherhood by its very nature lives and grows right down deep in the flames. Sometimes those flames scorch and scar…and sometimes they are licks of loving warmth. Like yesterday's hug from my daughter and written words of my son. Euphoria engulfed me. Then I'm scorched again when brother punches sister and the burns of discipline returns.
"Motherhood by its very nature lives and grows right down deep in the flames. Sometimes those flames scorch and scar…and sometimes they are licks of loving warmth."
Our motherhood-induced sanctification is one that must take root in the heat. We must live there without confusion of its burning. And when we give ourselves fully to Christ and regularly find our joy in Him alone, by His grace we grow in godliness. We ought to find courage and strength in the knowledge that we share in Christ's suffering. And there is no trial He can't relate to.
Does this make our trials easy peasy? Of course not. But where is our refuge if not in Christ? Our beautiful cozy homes are liable to burn down. Our children fail us with their sinful choices. And we fail ourselves with our sinful response.
What then?
Where do we go when all seems lost or when we weary from the fight? He is always there. He doesn't just call us to shape up from the cool above…He is the burning bush, with us in the fiery furnace. Encouraging us on.
So wherever you find yourself this coming Mother's Day…consumed with grief or magically loved on...make your only refuge…Christ.
"...make your only refuge, Christ."
Even amongst the licking flames.