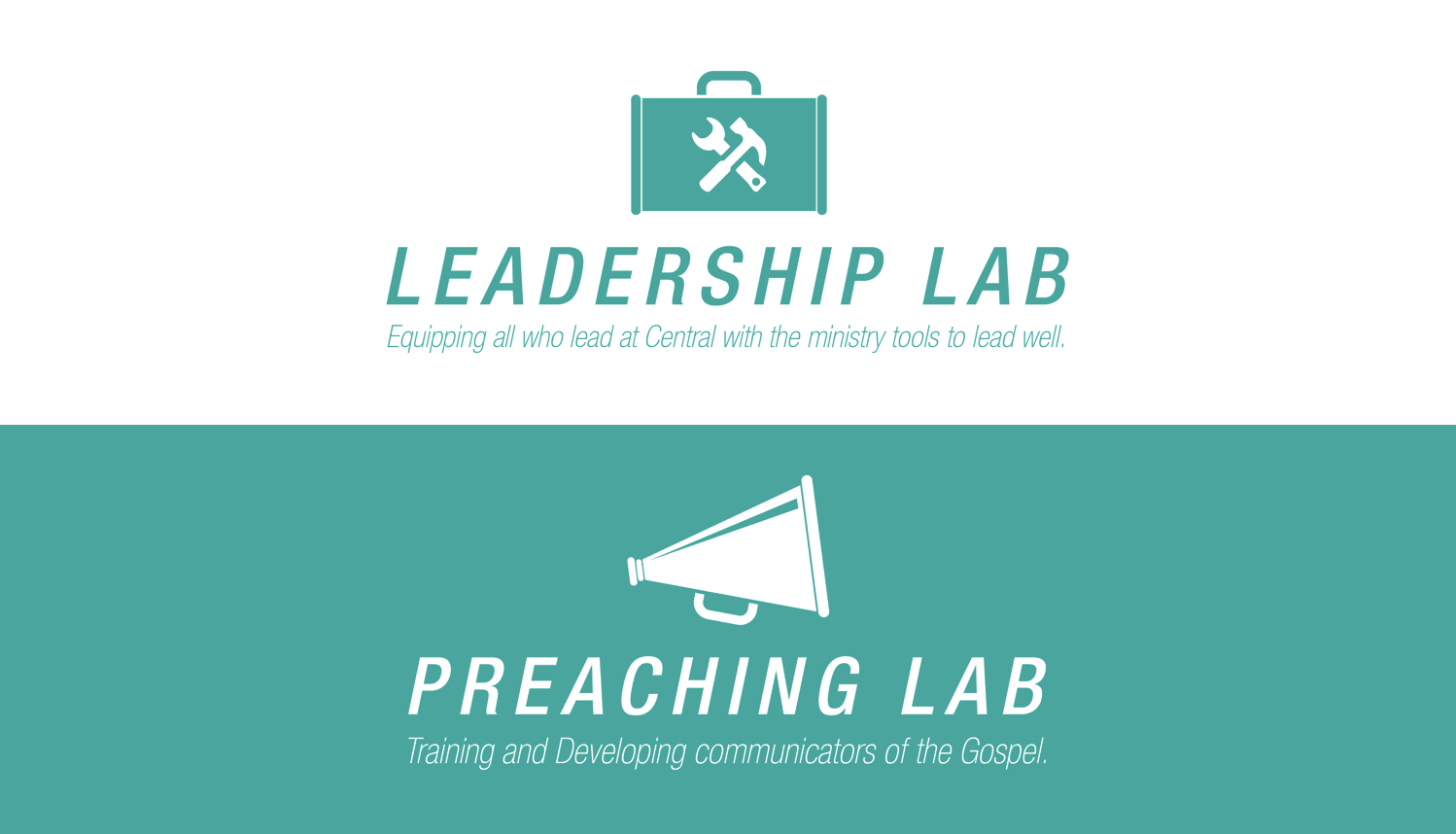 Leadership & Preaching Labs
Wherever you are in your faith in Jesus, we want to help you grow mature in Christ. That's one of the key tasks of the church.
The Apostle Paul wrote,
"Him (that's Jesus) we proclaim, warning everyone and teaching everyone with all wisdom, that we may present everyone mature in Christ."
Colossians 1:28
Elsewhere he instructs leaders in the church,
"equip the saints for the work of ministry, for building up the body of Christ, until we all attain to the unity of the faith and of the knowledge of the Son of God, to mature manhood, to the measure of the stature of the fullness of Christ, so that we may no longer be children, tossed to and fro by the waves and carried about by every wind of doctrine, by human cunning, by craftiness in deceitful schemes."
Ephesians 4:12-14
These passages all speak about teaching. The kind of teaching that trains followers of Jesus to become mature in faith.
Building into our present and future leaders at Central is going to be a major emphasis of ours this coming year. A couple of the ways that we're approaching this is through our Leadership Lab and our Preaching Lab.
Our Leadership Labs will be happen monthly, eight months of the year, and are geared towards supplying leaders in the church with the ministry tools to lead well.
We see our Life Group leaders, worship leaders, youth leaders, men's ministry & women's ministry leaders, community care team, Sunday morning prayer team, and children's large group leaders as core leaders in our church. By investing in our leaders well, our entire church will be well served.
We call it a "lab" because the first portion of the session will be information giving while the latter portion will be information implementing. Each evening will consist of a different theme such as: How To Study The Bible. The back half of the lab will get participants working through How To Lead A Bible Study in light of that. A session on Providing Gospel Care & Council will see participants applying that content in conversational scenarios in the latter part.
Other topics for the Leadership Lab we are planning for this coming year include: The Grand Narrative of the Bible; Developing and Multiplying Leaders; Evangelism; Answers to Common/Difficult Questions; Worldview Training; Discipling Those Younger in the Faith; and The Doctrine of the Church.
Our Preaching Lab is designed to train and develop communicators of the gospel. It is geared towards those with gifts and interest in preaching and teaching.
The Apostle Paul says to Timothy,
"You then, my child, be strengthened by the grace that is in Christ Jesus, and what you have heard from me in the presence of many witnesses entrust to faithful men who will be able to teach others also"
2 Timothy 2:1-2
And as we have already seen in the Great Commission, Jesus emphasizes that Christian teachers are to teach everything that Jesus instructed.
With Central multiplying campuses, we seek to raise up preachers of the Word from within to fill out our preaching schedule. We also desire to see competent and confident preachers/teachers speaking in ministries like Women's; Young Adults; Youth; and Children's large group sessions.
All participants in the Preaching Lab will receive a book on preaching and have the opportunity to preach two brief sermons to the rest of the group following an initial session on Homiletics, which is the study of God's Word for the purpose of delivering a sermon and the crafting of a sermon.
We will be offering a number of Classes this Fall at Central. We are offering the Alpha Course for those exploring Christianity and new to the faith. Freedom Session is a healing discipleship course for those working through specific issues in their lives and faith. Our Baptism & Ministry Partnership Class takes place periodically throughout the year for those desiring to take these incredible steps of faith.
The Leadership Lab and Preaching Lab are offered to help our leaders lead well. We hope they will serve you well.
It's our joy to invest in you as you invest in others so well. Our prayer is that you will feel loved and equipped in ministry this year.