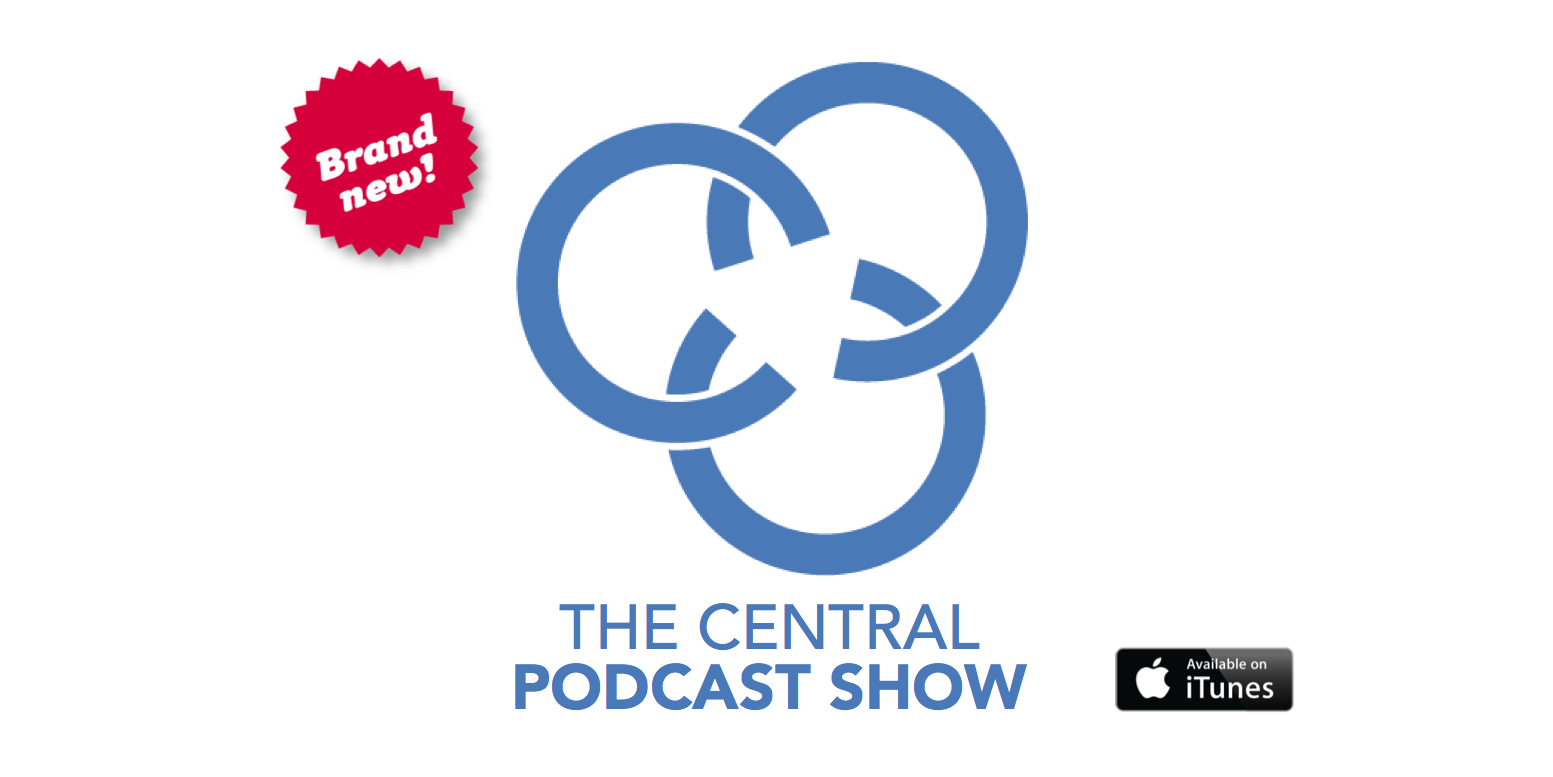 Introducing The Central Podcast Show
One of the things I love about being on staff at Central is the great office conversations I get to have with other members of the team.
We get into discussions about all manner of things. But there's a common thread, the gospel and the Word of God invariably find their way into the conversation. Or, to put it better, a biblical worldview informs our conversations.
And for a long time I have been saying that we should do a podcast show to record these "office conversations". Why? For a number of reasons.
1. To communicate why we do what we do at Central, not simply what we do.
You may notice that we're doing Fall Kick Off in a new way this fall and that we have a marriage retreat coming up, but we don't just do "stuff" at Central. We do ministry for particular reasons with particular aims. The Podcast Show will delve into the why behind a ministry or event and help you better understand ministry at Central as a whole.
2. To grow a biblical worldview through engagement of current events and issues of our day.
The lens through which you see life is your worldview. Everyone has a worldview. For example, our culture proclaims being true to yourself as a worldview. The Bible teaches us to love God and neighbour and to surrender our lives to His will and ways. Those opposing worldviews frequently clash. By sharing gospel responses to current events and issues of our day on a regular basis, a Christian worldview will be brought into clearer focus, which helps you live out your faith in every area of life.
3. It's a great media avenue for a lot of people.
Do you have a commute? Take us with you. Pastor Chris is convinced that more women read blogs and more men listen to podcasts. I think that's sexist. Just kidding. But at the very least, it's another way to engage with many of our church family throughout the week, often a segment of our church that we wouldn't otherwise reach effectively.
So bring us with you to the gym, on your walk, while you do house work, on your commute, or wherever you listen to podcasts.
4. It's going to be a lot of fun.
We like to talk about important issues. We also like to laugh and have fun together. You may just find yourself enjoying the conversation.
We hope The Central Podcast Show will be an encouraging and fun resource for you.