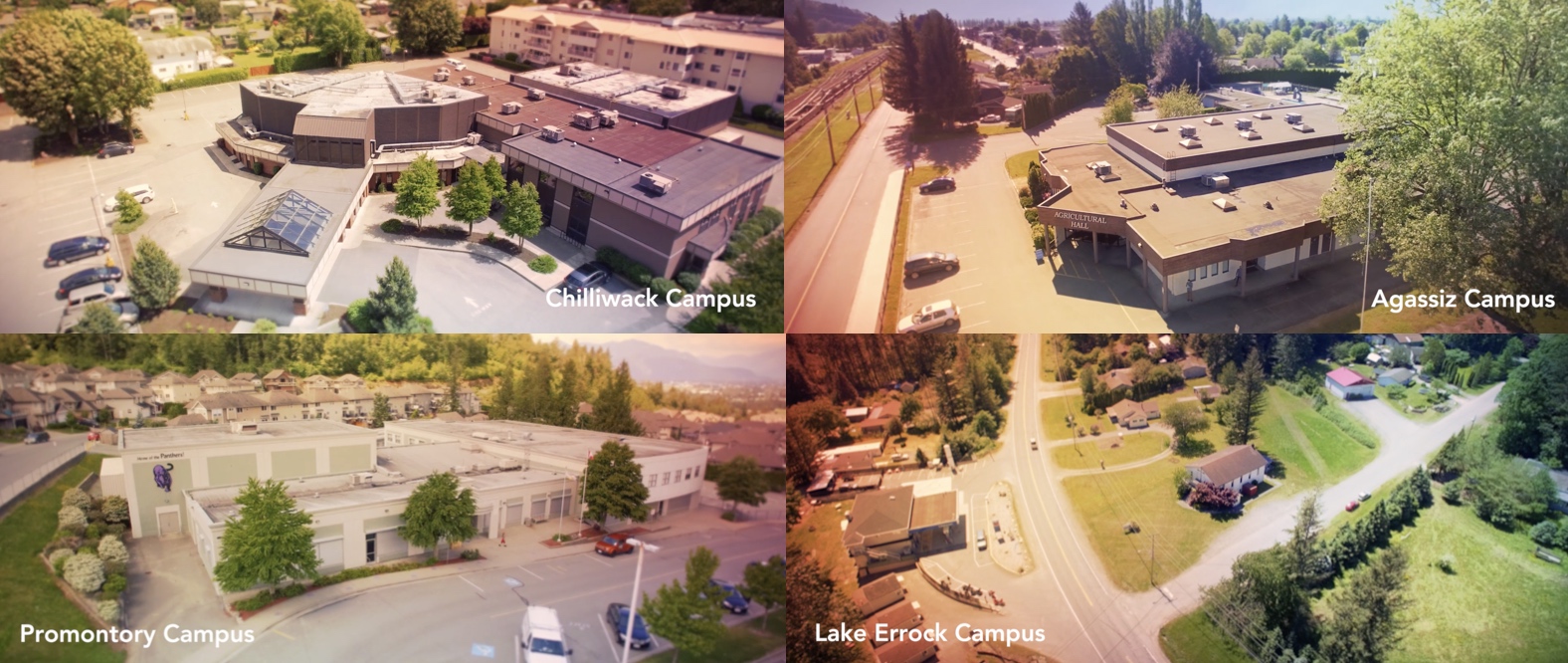 Above and Beyond
Why the Above & Beyond Campaign?
Early this year we were presented with the opportunity to start a new gospel work in the Promontory Community School AND the chance to revitalize the North Fraser Community Church in Lake Errock at the same time. Admittedly, even though we had been asking God to reveal a new step forward for us, we were terrified with these new prospects. We prayed earnestly to seek God's will and discerned with partners and the congregation to move ahead. Out of necessity we launched the "Above and Beyond Campaign" to ask everyone at Central to pray about these new works and if God was leading them to give extra in response to the need presented.
Only a few months along now, we are blessed and encouraged by your response so far.
Above & Beyond Campaign Update
Thanks be to God for moving us to give Above and Beyond by over $100,000 of $200,000 required so far. With this early success, we do not want to be negligent in communicating what the campaign is about and why we feel God is calling us to this important work.
What Is The Above & Beyond Campaign For?
The campaign was created to fund the campus expansion work that God has called us to - to reach the eastern Fraser Valley with the gospel of Jesus Christ for His glory. The plans have included and will include adding new staff, securing new equipment to enable effective ministry, renting the Promontory facility, refurbishing the Lake Errock facility, and equipping/mobilizing volunteers to carry out this important work.
Promontory
We have launched the Promontory Campus and we have made the very best use of resources by coordinating the long-planned upgrade of some of our audiovisual equipment at the Chilliwack campus with the reuse and refurbishment of our still useful but dated equipment in other places. Main Street Church has also generously helped us by passing along some of their existing equipment and materials used at Promontory School in the past. We have been prudent and sought out great deals when possible. All of that said, financial support of this campus will be necessary for some time as, Lord willing, it builds capacity and its own base of support. We have now moved into this building phase as we reach out to the community and faithfully preach the Word of God each Sunday, reaching new people with the Good News of Jesus.
Lake Errock
We will be moving into a new phase of the Lake Errock campus this fall as we embark on an ambitious yet responsible renovation and renewal plan for the existing building. We anticipate using volunteer labor and securing as many gifts in-kind as possible but there will still be substantial expenses as many items still need to be purchased and staff hired to reach the community and preach the Word. This plan will be unfolding in more detail as we proceed and we hope to provide more updates shortly.
Biblical, Sacrificial, Joyful Generosity
The Bible provides us with many examples, including Moses, David, Nehemiah, Hezekiah and Paul where they asked for additional funds to proceed with important additional work that God led them to. As leaders, we want to encourage everyone to participate in this project by responding to Jesus sacrificial generosity toward us with our own generosity. We also want everyone here at Central to experience the blessing that comes by being obedient and allowing every part of your life, including your finances, to be transformed by the work of the Holy Spirit. That said, if, in your heart, you do not feel called to give to this work, please don't. We feel strongly that God does not want or require our gifts given reluctantly or joylessly. After all, He owns it all and can command it at will if He wishes. Rather, what He desires from us is a renewed heart that desires treasure in heaven and expresses that by giving generously to the work of building His Kingdom. We can't take anything with us when we die but we can send it ahead (Matthew 6).
Paul says in 1 Tim 6:
"Command those who are rich in this present world not to be arrogant nor to put their hope in wealth, which is so uncertain, but to put their hope in God, who richly provides us with everything for our enjoyment. Command them to do good, to be rich in good deeds, and to be generous and willing to share. In this way they will lay up treasure for themselves as a firm foundation for the coming age, so that they may take hold of the life that is truly life."
Finally, as God's servants, "our struggle is not against flesh and blood, but against the rulers, against the authorities, against the powers of this dark world and against the spiritual forces of evil in the heavenly realms" (Ephesians 6). This means that our whole life, including our finances, can be a tool used against these unseen enemies. I am sure Satan would like nothing more than for us to be distracted with earthly baubles and doodads rather than completely focused and 'standing firm" with our spiritual family in the good news of Jesus, fitted with armor as a soldier of faith, using every means at our disposal to fight for the Kingdom of Light. Together, let us assail this dark kingdom with every means we have available to us. Let us fearlessly reach our neighbor, our community, the eastern Fraser Valley and the world with the transforming power of Jesus Christ.
How Can I Contribute To The Above & Beyond Campaign?
On a practical note, there are many ways to give, including cash, cheque, debit/credit card, or online. You can even give stocks, mutual funds or other gifts in-kind. Please let the church office know if you are interested in doing this and we can assist. A sincere thank you to those who have done so already and continue to give in worship to God.
God Bless.
This post was written by Eddy Mejlholm. Eddy is an elder at Central and sits on our Stewardship Team.